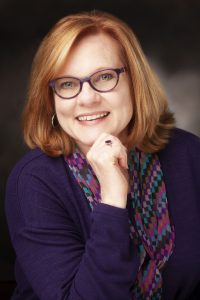 Pam Reeves Cash
Managing Partner/Consultant
As a strategic thinker, leader, educator, coach and facilitator, PAM REEVES CASH has a passion for making positive things happen. Pam is co-founder of Next Ascent where she uses a strength-based methodology for strategic planning, team building, employee engagement and executive coaching. Her approach empowers individuals, teams and organizations with the ability to harness the power of Appreciative Inquiry and the discovery and development of strengths for creating breakthrough successes and preferred futures.
Pam is certified in Appreciative Inquiry, the Change Style Indicator, Change Style Navigator and is a Gallup-Certified Strengths Coach.
For more than a decade, Pam served as the assistant dean of the Bryan School of Business and Economics at The University of North Carolina at Greensboro (UNCG), overseeing a host of administrative functions, including academic advising, the study abroad program, information technology, and marketing communications, as well as projects related to strategic planning and accreditation.
In the community, Pam serves as the club administrator for the Rotary Club of Greensboro, finance director for Guilford Green Foundation, trustee for Greensboro Opera, member of the State Employees Credit Union Advisory Board, and treasurer for Triad Coaching Connection. Previously, she was a board director of the Nussbaum Center for Entrepreneurship, where she chaired the strategic planning and human resources committees, and chair of the Leadership Greensboro Advisory Board.
She is an alumna of Leadership Greensboro and a graduate of the Guilford Nonprofit Consortium's Board Development Academy. Pam was recognized by the Triad Business Journal as one of their Outstanding Women in Business and by the Greensboro Chamber of Commerce with the Denise Maleska Leadership Achievement Award. She holds a bachelor's degree in management from Clemson University and a master's in business education from UNCG.


Maximizer | Arranger | Harmony | Developer | Connectedness