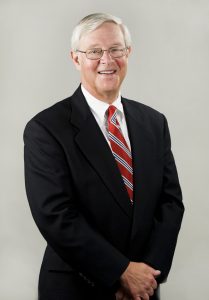 James K. Weeks, Ph.D.
Principal Partner
DR. JAMES K. (JIM) WEEKS is an academic and constant learner at heart. As a certified Appreciative Inquiry facilitator, he uses his strengths in research and inquiry-based exploration to uncover the potential that underlies at an individual's or organization's positive core. Jim Weeks is also an achiever; clients trust Jim because they know that he is going to deliver an outstanding experience, above and beyond what they even expected.
He is Dean Emeritus and Professor Emeritus of the Bryan School of Business and Economics at The University of North Carolina at Greensboro (UNCG). During his academic career as a business school professor and dean, he taught students of all ages and in various stages of their careers, was recognized nationally for his published research, and received national and regional recognition from professional associations for his contributions to the profession. With Next Ascent, Jim uses a strength-based Appreciative Inquiry approach to strategic planning, team building and engagement, performance management, change management, program assessment and executive coaching for a wide variety of organizations.
Jim has conducted numerous seminars and management development programs throughout the nation for a variety of universities and business organizations. He has been an active board member holding numerous leadership positions for business and economic, educational, civic, health care and religious organizations. Jim earned an undergraduate business degree from Methodist University, an MBA from East Carolina University and a PhD from the University of South Carolina.