Learning to Say "We Can!"
Armed with Next Ascent's Appreciative Inquiry approach, Family Service of the Piedmont discovers that "the possibilities keep coming."
Tom Campbell was intrigued about what he and his team were getting into as he listened to Jim Weeks and Pam Cash describe a strength-based consulting approach known as Appreciative Inquiry.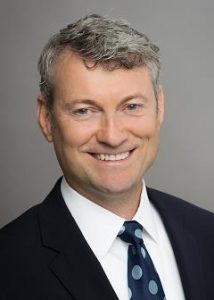 "I admit I was skeptical at first," says Tom, President & CEO of Family Service of the Piedmont. The goal was to assist the organization with the creation of an updated strategic plan. But Jim and Pam also talked about other, larger outcomes that could inevitably emerge.
With a focus on building safe and healthy families and strong communities, Family Service of the Piedmont provides counseling, victim services, prevention services, and community education. It is the largest private, nonprofit agency of its kind in Guilford County, North Carolina.
Tom had experienced plenty of SWOT analyses and strategic planning sessions in his time. Next Ascent's approach sounded completely different. Jim and Pam use a process based on an Appreciative Inquiry approach called SOAR (strengths, opportunities, aspirations, and results) to help organizations do what they've forgotten how to do: dream and imagine, envision opportunities, engage with one another, and commit to positive action steps moving forward.
With creative activities that allow organizations to engage in bolder, more innovative thinking, the Appreciative Inquiry concept intrigued Tom. Capitalizing on strengths made sense — and he knew, from Jim and Pam's reputation, that he and his team would be in great hands.
"The engineer in me wanted to know exactly what we'd be getting at the end of the experience. But that's not how it works," he says. "I really had to learn to be comfortable in letting the process unfold."
Next Ascent specializes in helping already-strong organizations leverage their strengths to even greater success. Family Service of the Piedmont was the perfect candidate. "We function at a high level," says Tom. "The organization is well run, has an engaged board, and is highly accredited."
Following Next Ascent's work, Family Service was in an even stronger position to carry out its updated strategic plan and rise to the next level.
The shift for us was the move from deficit thinking to an abundance way of thinking.
"The shift for us was the move from deficit thinking — a common mindset among non-profit organizations — to an abundance way of thinking," says Tom. "Pam and Jim helped us think differently about the way we do business. We began imagining about what we can make happen."
Next Ascent's engaging exercises helped Family Service discover organizational strengths and then imagine how those strengths could be used to create a preferred future.
What was especially powerful? Next Ascent's gathering of "improbable pairs" — an activity that connects people who do not normally have the opportunity to dialogue about the organization.
Pam and Jim gave a voice to every kind of stakeholder.
"Pam and Jim gave a voice to every kind of stakeholder. They brought together all levels of staff, board members and clients to facilitate conversation and ideas. We began to see the organization from different sets of eyes."
Following Next Ascent's partnership, Family Service ended up with significant deliverables:  the organization's core values came out of the sessions and a revised and bold strategic plan.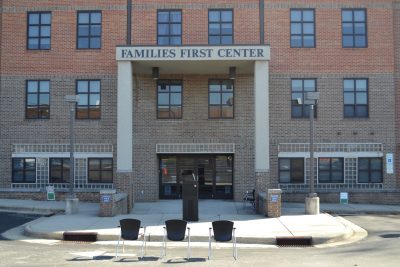 And, there was more.
"I have a staff that is much more engaged at every level. I have board members that are even more engaged than they were before. Everybody is energized, and it's a sustainable energy level. The possibilities keep coming."  One of the possibilities that has become reality is the creation of master plans for funding, resources, and advancement that support the culture of abundance.
And perhaps the best outcome: "Now we talk about growing and opportunities versus what stands in our way and that theme of positive thinking is incorporated in all that we do."